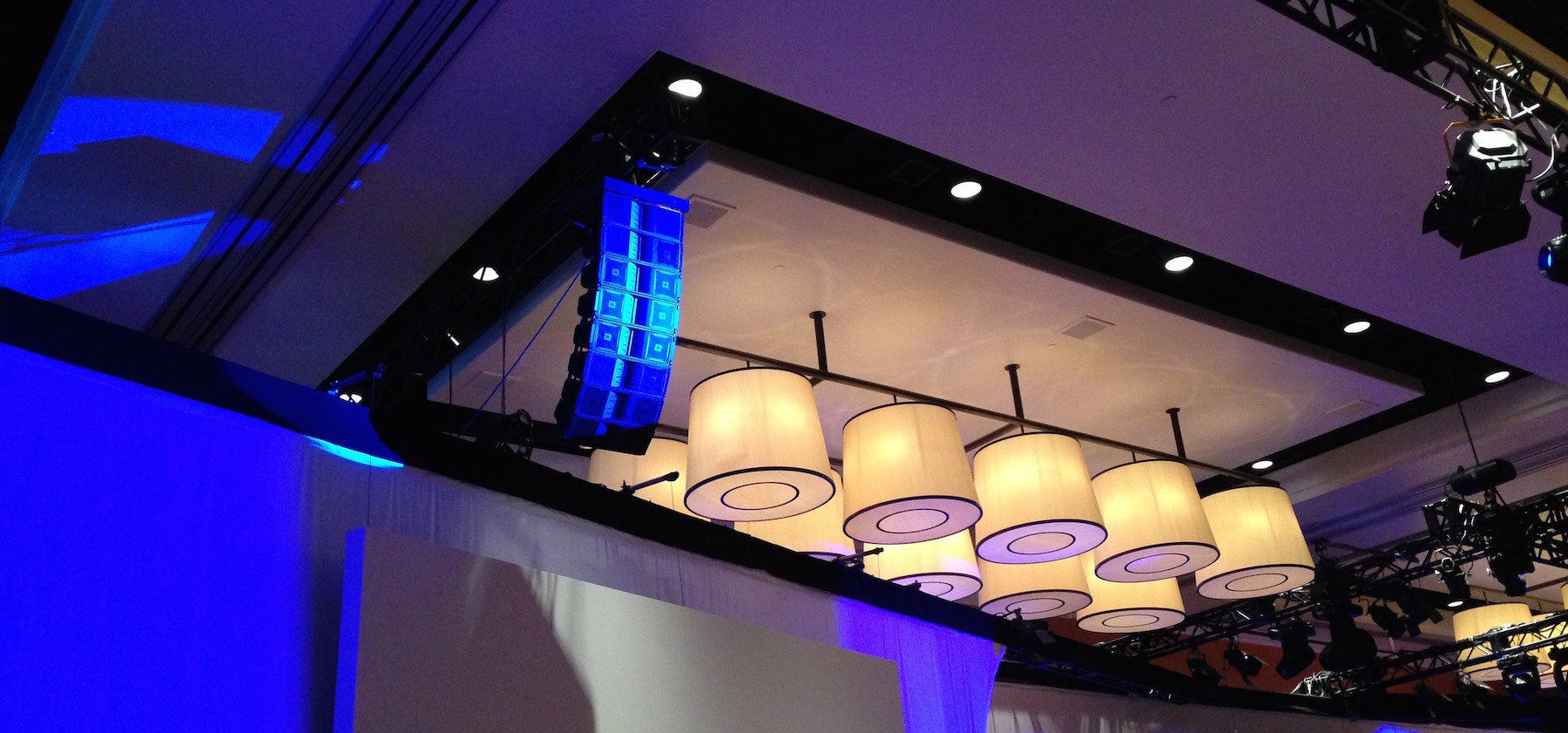 This month Event Wave is introducing the JBL Vertec 4886 line array system, the newest addition to our ever expanding inventory. The tried and true line Vertec system is rounding the corner on its 13th year, and the 4886s are their latest, and most versatile addition.
Each lightweight box weighs less than 40 pounds, making the system ballroom "rig friendly." The option to hang subs with the system makes for a compact power packed rig that fills needs for a variety of corporate, music, and theatrical productions. We pride ourselves on using Crown I-Tech HD amplifiers, and each amp rack is loaded with JBL's newest version 5 presets, JBL's best design and implementation yet.
When it comes to packaging, our goal is to make it smart. The Event Wave custom cases make the rig easy to move, hang, and load; cutting down times on load in and load out.
Call or email today for special Vertec pricing and make your next event your best sounding ever with JBL's 4886 compact line array system, expertly powered and packaged by Event Wave Productions!