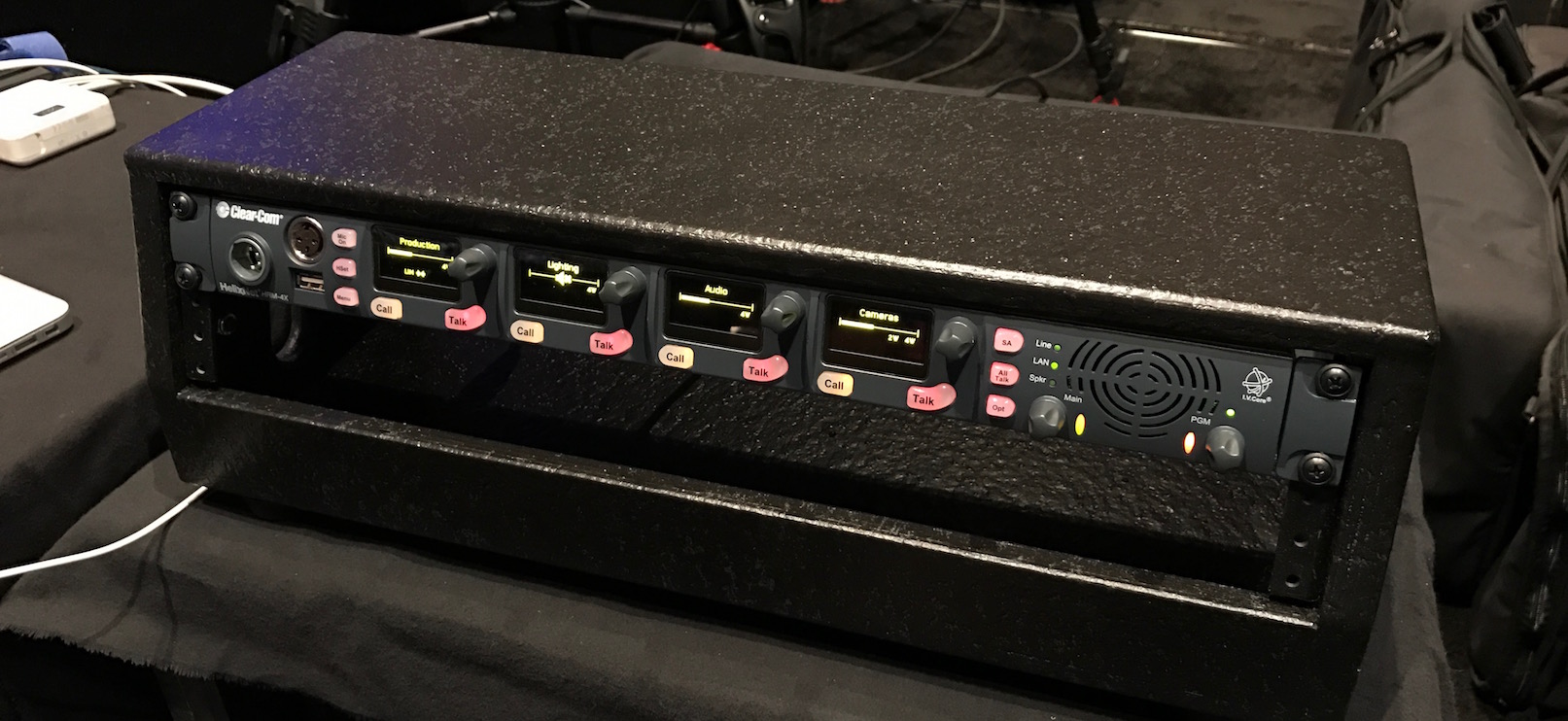 This state-of-the-art communications platform maintains the ease-of-use and familiarity of traditional analog partyline intercoms, while adding incredible flexibility, connectivity options, and pristine digital audio quality.
"We extensively researched and tested all of the currently available products, ultimately landing on HelixNet because of its rich feature set and well established user base."
-Peter Carpentier, Chief Audio Engineer
The pristine digital audio quality of HelixNet is a dramatic upgrade from that of traditional analog intercom systems. The all-digital system is immune to electro-magnetic interference and ground loops. Changes in channel assignments are seamless and pop-free. No longer will analog glitches like hums, buzzes, pops and hisses distract from critical production communications.
All HelixNet devices are IP-based, making it easy to integrate HelixNet into existing show networks using standard network hardware. It's also now possible to position intercom drops thousands of feet away via fiber optic cable. All devices can alternately be connected via readily available, standard 3-pin XLR microphone cable.
Maximum Distance over Fiber
Some of the benefits of HelixNet include:
4- and 8-channel user stations for instant access to key intercom channels
Virtually unlimited private channels or "ISOs" keeps distracting chatter to a minimum
Easily link communications between multiple venues via telephone or Internet
Convenient, instantaneous, remote control of all key intercom settings (via computer, tablet, or phone)
HelixNet devices consist of the HRM-4X Remote Station, HKB-2X Speaker Station and the HXII-BP Digital Beltpack. All devices can be powered via Powerline over standard mic cable or via Power- over-Ethernet (PoE).