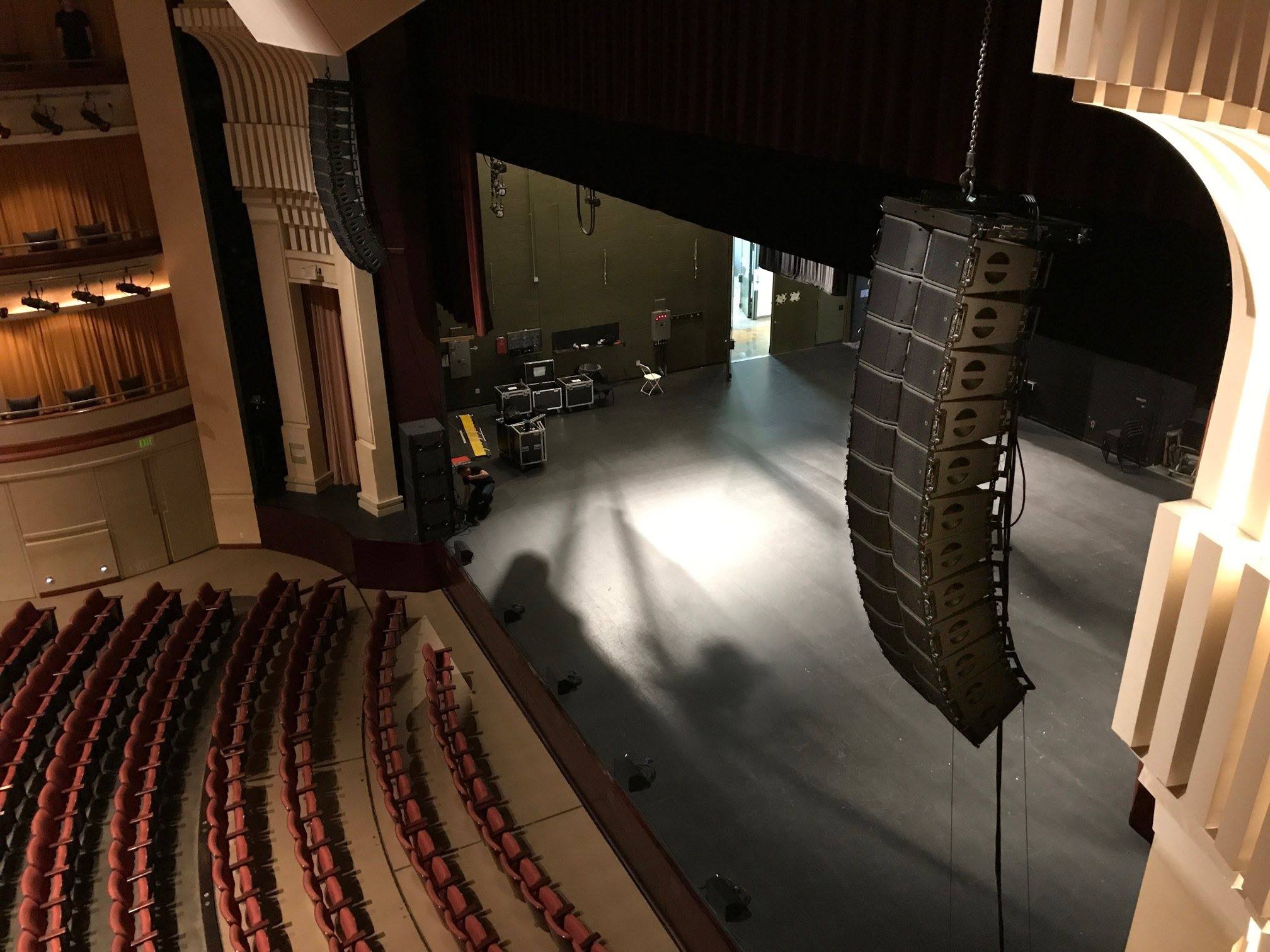 Our L-Acoustics KARA system was recently deployed for two sold out shows at the California Center for the Arts, Escondido.
Event Wave's Ross Goldman and Peter Carpentier performed an in-depth CAD survey of the venue and used that data to create an accurate prediction of the system's response and coverage with L-Acoustics Soundvision 3D modeling program. Using laser inclinometers and Smaart real-time analysis, Event Wave engineers Jeff Grasmick and Gustavo Mena, working closely with CCA's chief audio engineer Ben Mann, ensured that the system achieved smooth and even coverage throughout the complex geometry of the theater.
At the request of both band engineers, we also provided on-stage cardioid subwoofer arrays to focus the low end into the audience, while keeping the rumble off the stage. Shure PSM900 In-Ear Monitors and DPA specialty microphones were also included to satisfy the bands' exacting audio requirements. The balance of the system, including an Avid Venue digital console, mics, stands, and monitors, were drawn from CCA's extensive audio inventory.