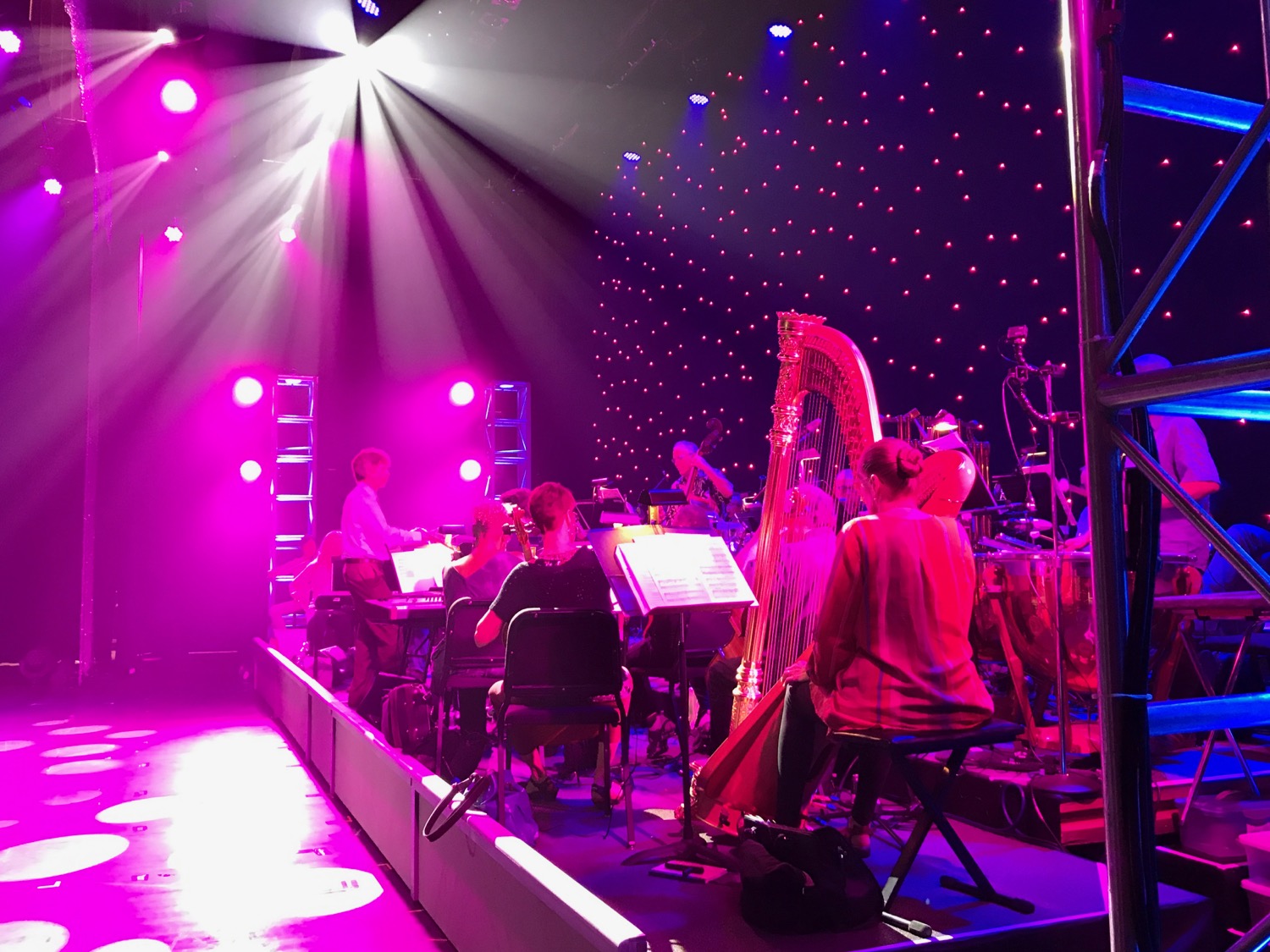 An internationally renowned direct sales company recently celebrated its 35th anniversary with a general session and gala performance at the Redondo Beach Performing Arts Center in beautiful Southern California. We were onsite to provide comprehensive audio services for the main stage, leveraging some of the newest audio and communications technologies.
L-Acoustics KARA line arrays provided even, high-fidelity coverage throughout the theater. Low-profile X8 coaxial speakers provided coverage for front-row VIPs, as well as on-stage monitoring for the musical performers.
A redundant gigabit audio network distributed audio and digital communications throughout the venue. All video playback and graphics audio, as well as camera records and crew intercom, were transmitted to and from the remote video control room via ruggedized network cable. Thanks to Dante Controller, and HelixNet Core Configuration Manager, any audio signal or intercom channel could be instantly routed to or from this control room, without the need to run new cables.
Similarly, a 30-piece orchestra on rolling risers only required a single network connection for all microphones, stage monitors, and conductor intercom, allowing for a dramatically cleaner stage and faster scenic transition. Pristine audio from each instrument was captured via studio-grade microphones and Yamaha Rio mic head amplifiers.
For PA signal distribution, Focusrite Dante-to-AES converters fed the L-Acoustics LA8 amplifiers, providing a fully digital signal path from the CL5 FOH mixer to the amplifiers. By leveraging the gigabit audio network, amp racks could be placed near each array, keeping speaker cable lengths short and signal integrity high.
18 drops of wireless intercom were deployed for producers, directors, and stage crew. FreeSpeak II wireless intercom provided coverage throughout the theater, and allowed for excellent audio quality, plenty of private communications channels, lightweight beltpacks, and all-day battery life.
A digital 3-way Dante split provided separate orchestra microphone signals to the CL5 FOH mixer, the CL1 monitor mixer, and a multitrack recording via Waves Tracks Live for video post-processing.