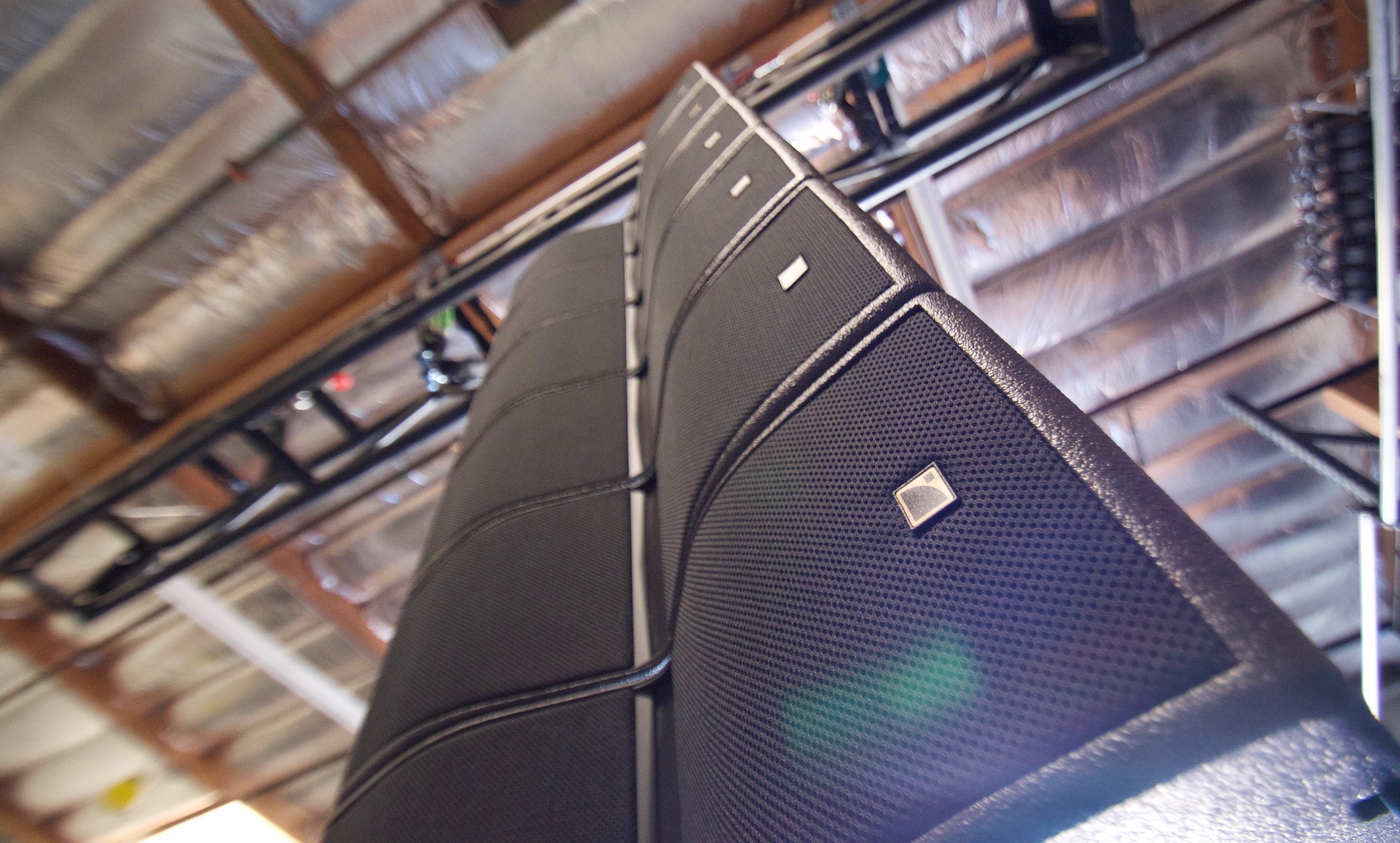 Event Wave has broadened its L-Acoustics lineup with the purchase of a new L-Acoustics Kiva II line array system. Recently launched, the new Kiva II modular line source offers incredible power, clarity, and musicality, in an extremely compact and lightweight design. The stealthy form-factor and ease of rigging allows this system to fit into even the most demanding sightline and venue requirements.
Complimenting the Kiva II arrays is the addition of low-profile X8 coaxial fill and foldback speakers. High-powered SB18 subwoofers provide low-frequency extension.
Up to 24 Kiva II elements can be powered by a single LA12X amplified controller, offering never-before-seen amplifier density. This reduction in power, cable, and floorspace streamlines system setup time and cost.
The entire system can be accurately predicted using Soundvision 3D prediction software, and controlled in real time with LA Network Manager.